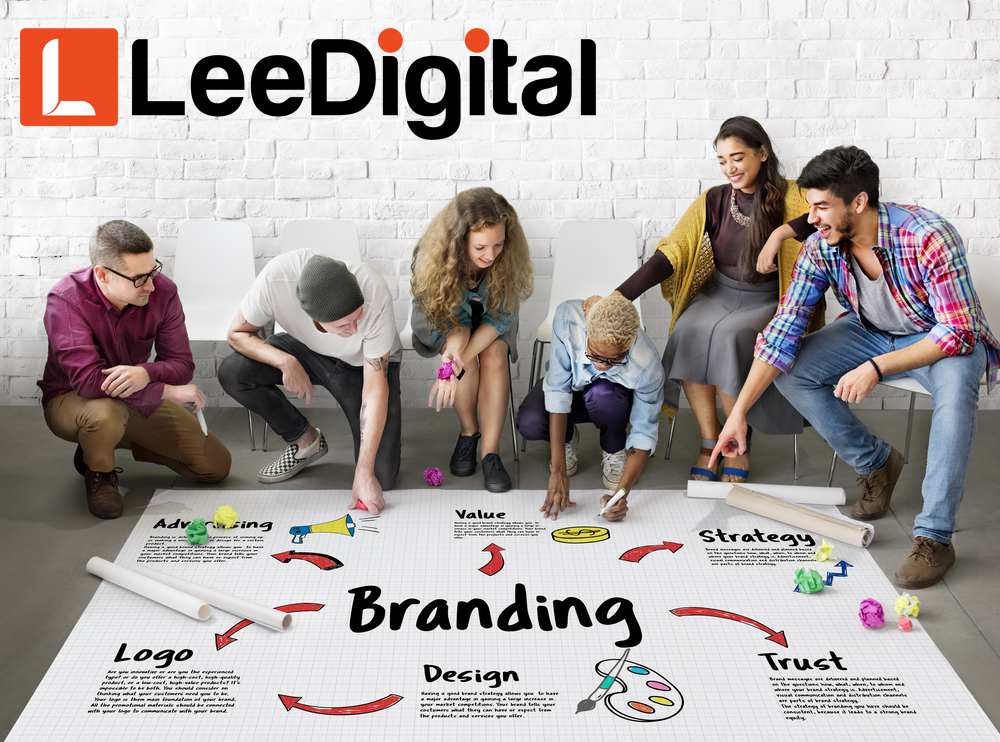 Branding is one of the most important aspects of a business whether it is a large or small-scale business. Having an effective brand strategy will give you an advantage over your competitors. But what exactly is branding? How will it affect your small business?
In a short form, your brand is the promise you make to your customers. It tells them about the service you offer, what they should expect from you and the difference between the product or service you rendered when compared to your competitors. Your brand is simply what you are, who you want to be and what your audience identify you to be.
Are your products reliable? Are you skilled enough? Are your products of high or low quality? Are you a low-value or high-value option? You have to understand that you can't be both to your target audience, you will definitely be one of those parameters.
The main root of your brand is your logo. Your promotional materials, website, and packaging must be integrated into your logo in other to communicate your brand.
Now, let move into basic thing your brand must possess in other to achieve its aim
Brand Tactic and Awareness
Your brand tactic is your brand strategy. These are what, where and to whom you plan on getting your brand message to. How to offer your service is part of your brand tactics. Your advertising channels and what you communicate to your audience visually or verbally are also part of your brand strategy.
Continuous strategic branding will lead to brand equity. Brand awareness is what gives your brand authority to charge more than other unbranded services or product. A typical example is Shoprite against other shopping malls. Shoprite has built strong brand awareness that makes the customer pay a higher price for their product.
Defining your brand
Defining your brand is like a long journey with a lot of self-discovery. It can be frustrating and time wasting. Nevertheless, answering the following will give you a quick overview
What is your brand mission?
What are the benefits of what you want to offer to the public?
What does your customer think about your product and services?
What reputation do you want your prospect to associate with you?
Do a lot of research and learn the desires, habit, and needs of your customer. Never assume on what they think, be sure of what they really think.
Defining your brand can be complex, you can consider hiring the service of a professional
After brand definition, the next things is getting your name out to the public. Listed below are things you will need
Get a great logo: Place it everywhere
Pen down your brand message: These are the key message you want to communicate about your services.
Brand integration: This involves integrating your brand with every aspect of your business. What you want your staff to wear, how your answer phone calls, your email signature, business card and many more
Voice creation: Making the voice of your brand written all forms of communication both visual and non-visual, online and offline, is your brand nice? do you communicate well? Are you formal when it comes to business? And stuffs like that.
Tagline development: This is an expressive statement that captures the core of your brand
Brand Template: These are the standard templates for your brand materials including color, look and feel, logo placement etc.
Be true to your brand: You don't have to lie or compromise what you offer. The customer won't refer you if you don't deliver what you promise.
Consistency: This is the most important tip. It involves all the above and failure of not following all the highlighted point may wreck your attempt of establishing a brand.
With this, you must have been able to fully understand what branding is all about? If you have started your business but you haven't implemented some of this value in your branding then you have to start implementing now.
You can drop a comment or use our chat box to chat directly with us.